This is the post for the Friday, September 11, 2015 class meeting.
Project 2 Assignment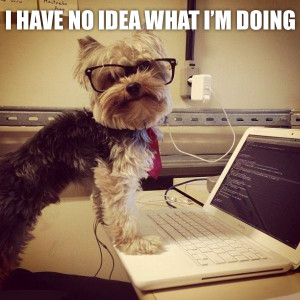 We will go over the assignment for the second project, Building a Portfolio, and talk about the tools that are available for the assignment: a Blogs@VT site (recommended), a WordPress.com blog, or a self-hosted WordPress blog.
Portfolio Examples
We'll get back into the same groups we used on Wednesday and look at one site from each of these collections:
As a group, analyze the positives and negatives, reflecting on the information we collected about good websites on Wednesday:
Be prepared to share three things you like about the portfolio your group examines and one thing you would change.
In-Class Writing
Go to Discussions in Canvas and choose the "Portfolios to Emulate" discussion. Follow the instructions to share the three sites you found for homework. You will make one post with your three site and then at least one reply to someone else.
Homework
For today, please do the following:
If you didn't complete your "Portfolios to Emulate" discussion posts in Canvas, please use the grace period to finish by 5 PM Sunday (9/13). Rosh Hashanah begins at sundown Sunday. If your holiday preparations will be in conflict, please talk to me before you leave the classroom today.
For Monday's session (9/14), do the following before class:
Read through the assignment for the second project so that you understand the requirements.
We will work on setting up the WordPress sites on Monday, so begin thinking about a name and the kind of design you would like for your site. Think about what will be appropriate for your career goals.
Begin taking (or finding) photos you can use to illustrate your blog.

You can use your identity image for your About page, but you will need more images.
Take some photos (or identify photos you have already taken) that will work with the name and design you are thinking of and upload them to some place like Flickr or Instagram so you can get to them in the classroom.
If you find images that you did not take, ensure that they are licensed for your use and keep track of where you found them.

Note that by the end of Monday's session, you should have a blog set up.
---