This is the post for the Monday, September 21, 2015 class meeting.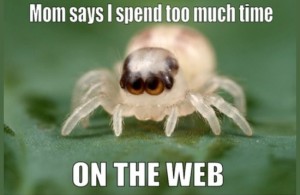 I will use the 3844 Portfolio Demo site on Blogs@VT to provide examples.
Portfolio Rubric
The rubric for the assignment is available in Canvas on the Project 2 Assignment page.
Designing Pages for Your Work
Review the Ten Design Tips, which you should apply as you build the pages (and other resources) for your site. Alexis's Identity Statement demonstrates the value of emphasizing only a few words in your text.

Add short descriptions of what your work is about and link to it, like this example on Melody Warnick's site. Avoid using links only, as the content no longer stands out (see Tom Johnson's Podcast page).

Add clear captions if you have a photo gallery page. Once you have your images uploaded, here's how to add a gallery:

Go to the backend page where you want it to appear.
Choose the Add Media button (above the toolbar).
Choose Create Gallery in the left sidebar.
Click the images you want to add (a checkbox will appear as you choose them).
Add captions that tell readers what they are looking at.
Click the Create a New Gallery button in the lower right corner.
Change any setting you like in the right sidebar.
Click Insert Gallery to add your gallery to your page.

Add thumbnail images with short descriptions for any highly visual work you want to share. Look at Dave Zirin's books page and Will DeBoer's Writing Samples page for examples. You can take a screenshot of a web page or article to create thumbnails.

Use headings to organize your examples and make the page easy to navigate, like in this example from Hannah Carlson's portfolio.

Use a Works Cited/Bibliography style for your sample if you are working on an academic portfolio, like this example from Rebecca K. Miller's portfolio. Note is visual thumbnails can also work for an academic portfolio. Think about your audience as you decide.
In-Class Work
Use the content that you brought today to work on the page(s) for your portfolio. Alternately, you can work on some other part of your portfolio.
In-Class Writing
Submit your site link and related information to the "Project 2 Peer Review" Discussion in Canvas. Choose the discussion group for your class section, and follow the instructions in Canvas.
You can continue working on your site after you have posted your link for the peer review. You can also edit your post later if something changes.
Homework
For today, please do the following:
If you didn't complete your "Project 2 Peer Review" Discussion Reply in Canvas, please use the grace period to finish by 11:59 PM Tuesday (9/22). If you do not submit your draft by the end of the grace period, you will not receive peer feedback.
For Wednesday's session (9/23), do the following before class:
Continue working on your site. Have as much of the content and design ready to share in class for peer review. We will use the Peer Review tools in the Discussions Canvas.
For Friday's session (9/24), do the following before class:
We'll go over how to turn in your Project, and you will have additional time in class to work on your portfolios.
---