This is the post for the Friday, October 2, 2015 class meeting.
Today will be an online class session.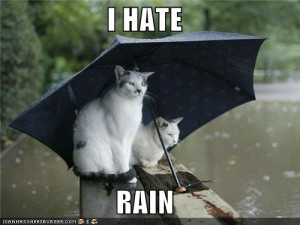 We will not meet in Shanks. See the Announcement and your email for details.
Important Dates
October 2: Last day to drop classes
October 2: Portfolio Deadline (end of grace period, no work accepted after 11:59 PM)
October 16: Fall Break (no class meeting)
October 21: Project 3 Peer Review (tentative)
October 26: Project 3: Interrogate a Story Source due by 11:59 PM
Analysis of a Virginia Tech Webpage
You all have experience examining and using webpages. For today's class, you will choose one Virginia Tech webpage and gather notes on how the page functions as a multimodal text. This is the same process you will follow to gather information for Project 3, so it's great practice.
Choosing a Page: Choose the page of a Virginia Tech program, center, club, organization or department. Nearly any page with a VT.EDU link is fine, but please avoid personal pages. If you want you may choose the page for your chapter of a sorority or fraternity (or other organization) even if it doesn't have a VT.EDU link. Look for a webpage, not a PDF.
Analyzing the Webpage:
Download the Writer/Designer Analysis Questions form.
Fill out the form for the VT webpage that you have chosen.
You do not have to use full sentences.
Skip a question for one of the rows if it doesn't apply to your page.
You don't have to be perfect, but have enough information that I can tell put in the effort.
Use the textbook and the slideshow if you need help as you work.
Submitting Your Quiz:
Go to Quizzes in Canvas.
Choose the "Analysis of a Virginia Tech Webpage" quiz.
Upload your completed analysis form (as a *.doc, *.docx, or *.pdf file).
Submit your quiz, and have a great weekend.
Homework
For today, please do the following:
If you didn't complete your "Analysis of a Virginia Tech Webpage" quiz in Canvas today, please use the grace period to finish by 5 PM Sunday (10/4).
If you are an English major and are interested, explore the info on English Career Connections 2015 and register by filling out the registration form. There are only 50 slots available.
For Monday's session (10/5), do the following before class:
Take a look at the examples for Project 4 from the post for the first day of class and begin thinking about options for your own projects. We'll go over the assignments for Projects 3 and 4 in class.
---